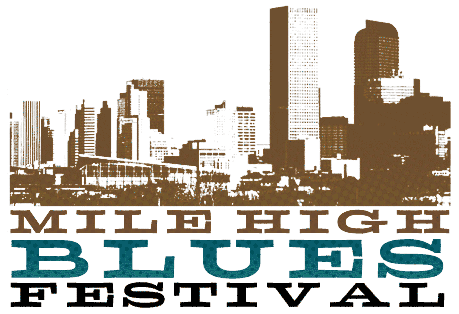 The first annual Mile High Blues Festival will take place on August 8 and 9 in Denver, Colorado. A portion of the ticket proceeds will benefit the Food Bank of the Rockies. All proceeds raised from the Blues 101 Stage will be donated to purchase harmonicas for Food Bank of the Rockies children programs to support keeping the Blues alive in Colorado youth.

Saturday's lineup includes: Bernard Allison, Curtis Salgado, Jimmy Thackery, Ryan McGarvey, and the Delta Sonics. Sunday's schedule headline Joe Bonamassa and also features Rick Estrin & the Night Cats, Reba Russell, John Hammond, and Eden Brent who will also perform at the VIP After Party on Saturday. Reba Russell will perform at the VIP After Party on Sunday.

The two-day event will be held at the new Mile High Marketplace Event Center, the newest addition to the eighty-acre Denver landmark long known for the Mile High Flea Market. Tickets for the event will cost $25 dollars per day (with an optional two-day general pass for $40) in advance and $30 per day at the door. Preferred seating tickets ($50/day) guarantees a chair close to the front of the stage, while the $100 VIP Club ticket is a guaranteed chair close to the stage plus a club set up with a catered meal, wait staff and private entrance.

Be sure to visit the BluesWax, Blues Revue table at the festival.

For more information go to: www.milehighbluesfestival.com.